PROMISHLENA ENERGETIKA - VARNA AD has the following scope of business activity: manufacturing and engineering activity within the country and abroad, in the field of industrial and utility energy, including the design, construction, manufacturing, installation, repair, reconstruction and servicing of high-risk facilities - steam boilers, pressure vessels, gas facilities and installations, steam and hot water pipelines.
Promishlena Energetika -Varna was established in 1978 by order of the Bulgarian Minister of Energy as an independent enterprise within the establishment of Promishlena Energetika - Sofia city. As of 1st January 1990, the enterprise was transformed into an independent state-owned company, which was privatized in 1996 into a private shareholding company by the name of Promishlena Energetika-Varna AD.
The good management, the staff's many years of professional experience, the good technical equipment and the quality management system implemented and successfully applied are all factors that determine the high standards of the products being manufactured. High-quality products are being produced through ongoing monitoring of market needs, as well as thanks to our good relations with our clients. This is of essential importance to Promishlena Energetika - Varna Ad's good reputation and its future development.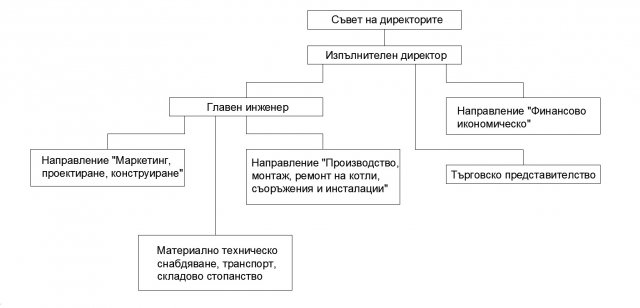 In addition, Promishlena Energetika - Varna AD performs installation and repair works of boilers, heating installations, technical pipelines, industrial gas installations, commissioning, set-up and servicing of liquid and gas fuel burners. The vast manufacturing experience of the management and executive officers of the company, as well as the good technical equipment of the manufacturing teams warrant compliance with all quality requirements in the design, development, production, installation and servicing of facilities.